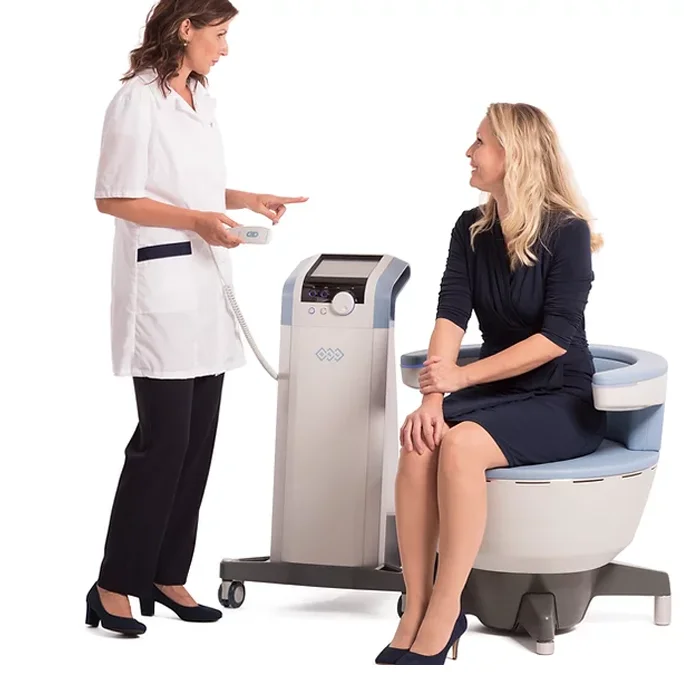 BTL – EMSELLA
SAY NO TO INCONTINENCE
Women with undiagnosed incontinence report loss of self-confidence in 54% of cases.
A breakthrough treatment for incontinence and confidence. This unique technology revolutionizes women's intimate health and wellness by providing those suffering from incontinence with a completely non-invasive option.
How Does It Work?
EMSELLA utilizes electromagnetic energy to deliver thousands of supramaximal pelvic floor muscle contractions in a single session. These contractions re-educate the muscles of incontinent patients.
Emsella at BabyFace MedSpa from BTL:
Represents a New Category of Technology; A Breakthrough Treatment for Pelvic Health.
EMSELLA THE NAME
EM stands for Electro-Magnetic technology
SELLA means chair in Latin
EMSELLA IS POWERED BY HIFEM® TECHNOLOGY
EMSELLA works on the principle of patented* High Intensity Focused Electromagnetic Technology (HIFEM).This is an extremely powerful focused electromagnetic field. Its high intensity enables to reach muscle contractions, while the patient comfortably sits on the EMSELLA applicator.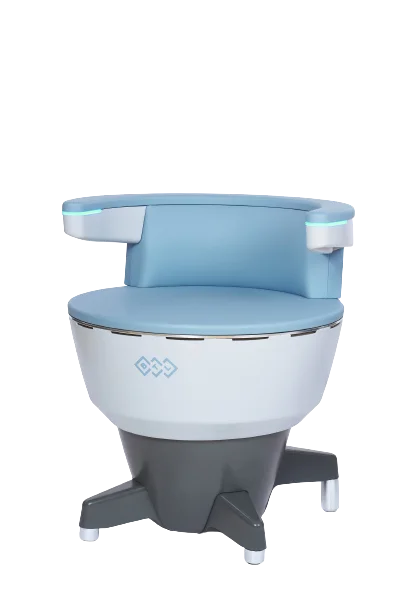 *This product, the methods of its manufacture and the use are covered by one or more US and foreign patents or pending patent applications.
Emsella at BabyFace MedSpa — SAY NO TO INCONTINENCE
US FDA cleared to provide entirely non-invasive electromagnetic stimulation of pelvic floor musculature for the purpose of rehabilitation of weak pelvic muscles and restoration of neuromuscular control for the treatment of male and female urinary incontinence.
Additional side effects
Temporary increase of local circulation
Increased sensitivity during intercourse
FAQ's
Am I A Candidate?
EMSELLA is a great option for women and men of any age who desire a solution for urinary incontinence and improvement in their quality of life.
– What Is The Treatment Time?
Your provider will tailor a treatment plan for you. A typical treatment takes about 30 minutes and you will need about 6 sessions, scheduled twice a week.
– What Does It Feel Like?
You will experience tingling and pelvic floor muscle contractions during the procedure. You may resume daily activities immediately after the treatment.
– How Fast Will I See Results?
You may observe improvement after a single session. The results will typically continue to improve over the next few weeks.