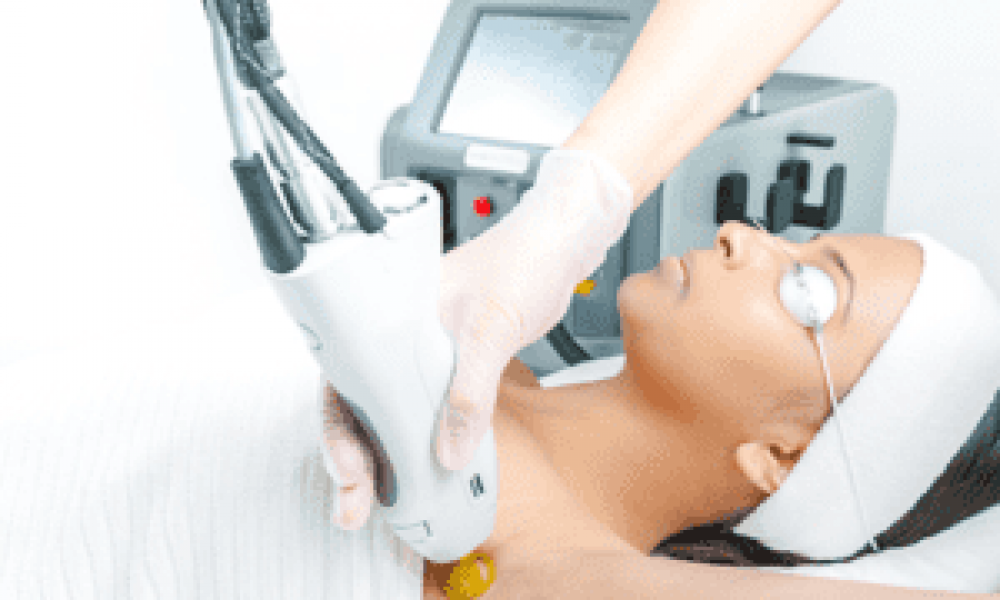 Get Rid of Unwanted Hair for Good
Laser hair removal is becoming increasing popular among people of all ages and genders. If you're curious about the process and benefits, book a consultation at BabyFace MedSpa. Proud to serve York, Markham, and Scarborough, or near me, our team will be happy to answer all your questions. How Does It Work? As the name implies, laser hair removal uses a concentrated beam of light to remove unwanted body hair. At BabyFace MedSpa, our beauty technicians have a special handheld device that emits the laser.
The light energy from the beam is absorbed by your body hair and converted to heat energy which damages the follicles. This delays—and sometimes even prevents—future hair growth. Laser hair removal tends to work better when there is a higher contrast of pigmentation between skin and hair—meaning that light-skinned people with darker hair have the best results. However, recent breakthroughs in the technology have made it easier for people with darker skin tones or lighter hair colours to benefit from the treatment. You, yourself will love your smooth and baby soft skin before and after Laser hair removal service done at our spa. Want to learn more? Give us a call today! Hairless made easy! What You Need to Know: At BabyFace MedSpa, we are committed to tailoring our treatments to every customer who walks through our doors. So, before you try out laser hair removal in Markham, we want to make sure you have all the information you need. To get started, here are a few things you should know: • The treatment can be somewhat painful, especially when conducted on areas with thinner, more sensitive skin. Examples include the chin, temples, around the nose, or along the bikini line. • You might not see immediate results. Since your hair follicles are likely at different stages of development, it usually takes 2 or 3 visits for the full effects to bevisible. • Prior to your appointment, you may need to shave or trim the area you want lasered—this is to avoid skin irritation. • You'll want to avoid the gym and the sun for 24 hours after your treatment to prevent spots and rashes. For further details, feel free to contact us at any time. Say goodbye to unwanted body hair. Smooth skin on demand Discover the dazzling new you—book an appointment today.