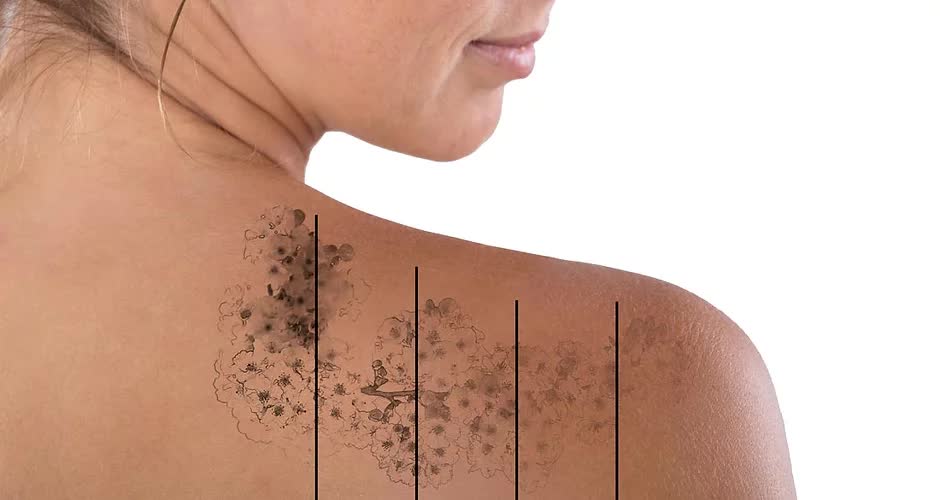 Laser Tattoo Removal | York | GTA
Suffering from tattoo regret? BabyFace MedSpa offers reasonably priced laser tattoo removal that works on all types of  tattoos. Call us today for details. 905-554-7717
The right team for the wrong ink!
Book an appointment today and let our beauty experts introduce the dazzling new you.
Effective Ink Removals
When it comes to removing unwanted tattoos, BabyFace MedSpa relies on cutting-edge medical grade lasers that offer reduced treatment times with great results. In addition to working on a full range of tattoo inks, they are much less painful compared to other treatment methods. If you have a particularly low pain threshold, additional anaesthesia will be applied. Our team has years of tattoo removal experience, so you can trust us to match the best treatment to your skin type, bringing you spectacular results. Bid farewell to tattoo regret! Call us today for an appointment.
How The Process Works
If this is the first time you're having a tattoo removed, you can be excused for feeling a little apprehensive. Let us relieve some of that anxiety by explaining what to expect from a laser tattoo removal.The technicians at BabyFace MedSpa use a special hand-held device that shoots short but powerful bursts of lasers directly at the tattoo to break up the pigments without affecting the surrounding skin.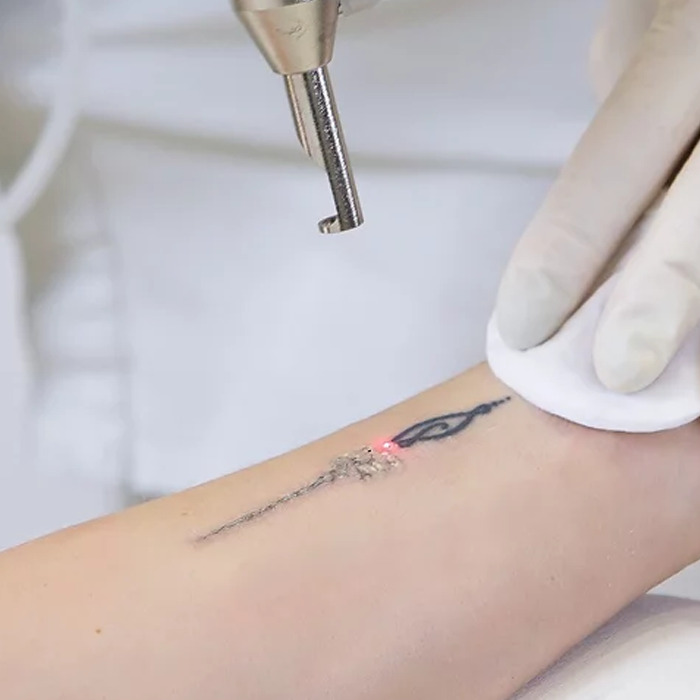 A special cooling machine is used in conjunction with the laser to counteract the heat produced and ease any discomfort you might feel.Tattoos cannot be removed in a single session since the skin needs time to heal and flush away the ink that was broken up. You will probably need 4 sessions or more, depending on the colour and size of your design. We make sure you're as comfortable as possible! Call us today for more details and to book an appointment.